Charity of the Year
Our charity for this year will be chosen by our children ready for Year 6 to launch after half term
2017 - 2018
2016 - 2017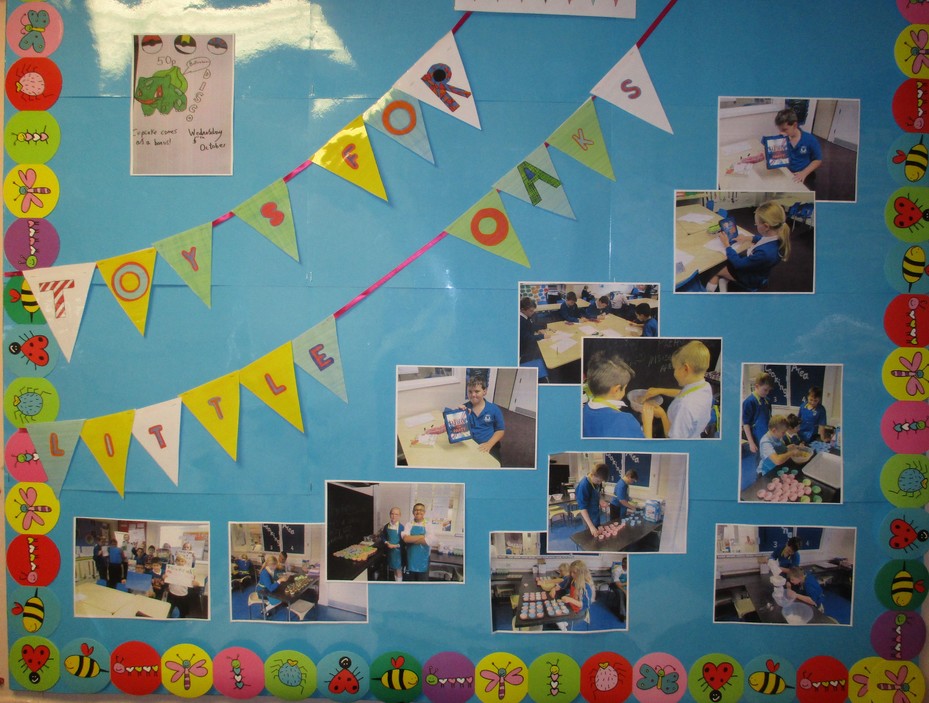 2015 - 2016
Our charity of the year event came to an end yesterday when 8 children were chosen to present our cheque for £2,437.89 to Airedale hospital children's ward. The representatives from Oakworth were all chosen because of their excellent work thinking about others in a range of charity fundraisers. The youngest member of the eight, Jamie Rouse, age 6 raised a massive £149.50 taking part in a sponsored penalty shoot out and play-a-thon day at school. All money raised will go towards improving the visits of all the children who visit Airedale whether for a day, a week or even longer. Our 'Operation Play' as we called the charity year has been a huge success thanks to the generosity of friends and family.

This year we are working with the NHS Foundation Trust, working towards raising funds for Airedale Hospital. We are hoping to raise money to improve the facilities in the neo-natal and children's ward. This may include buying new toys and setting up a lending library, helping to brighten up the area. We will be working closely with Mrs Christine Fish - the fundraising coordinator at Airedale Hospital.
Friday 9th October 2015 – Coffee Morning

This was our first charity fundraising event which was run by 7 year six children and a teaching assistant. We managed to raise £885 and also made it into the local newspaper
for more information please have a read at Keighley News Website
Thank you to everyone who was involved for making our first event a great success.