Here at Oakworth, phonics is taught exclusively for 20 minutes daily in Early Years and Year 1. Children are regularly screened, and make great progress using the (DfE) Letters and Sounds resource. Sequences of lessons are planned with a specific focus depending on the ability of the group. Phonics teaching is also linked to pre-cursive letter formation and early spelling learning. Phonics is recommended as the first strategy that children should be taught in helping them learn to read. We have an excellent pass rate, and have found phonics learning to be most successful when parents take an active role in their child's learning.
Useful websites to help your child:
We put reading at the heart of our curriculum at Oakworth Primary School. Our children love to read, and we place a great emphasis on carefully chosen literature when planning for English teaching sequences and daily guided reading sessions. At our school, we are passionate about creating warm and stimulating reading environments to ensure children have somewhere comfortable and enjoyable to read. Parental involvement is key, and the children love sharing how many times their class has read to an adult at home in our weekly celebration assembly.
Reading Assessment
Reading skills are assessed in a variety of ways according to the stage the children are at. Teachers and support staff hear children read every day, through 1:1 sessions & guided reading. Children complete follow up tasks for guided reading, which helps teachers formatively assess their comprehension and understanding of what they read. We also use summative reading assessments (PIRA) to inform our teacher judgements, and Target Tracker Assessment Statements to evaluate child progress.
Please find the links to Target Tracker Statements below:
School Book Fair - December 2018
A big thank you to all the children, parents and carers who supported our annual half-price Scholastic Book Fair! The money will be spent on buying even more high quality new books for our school! due to the success and popularity, we will run another one in the Summer term. Watch this space!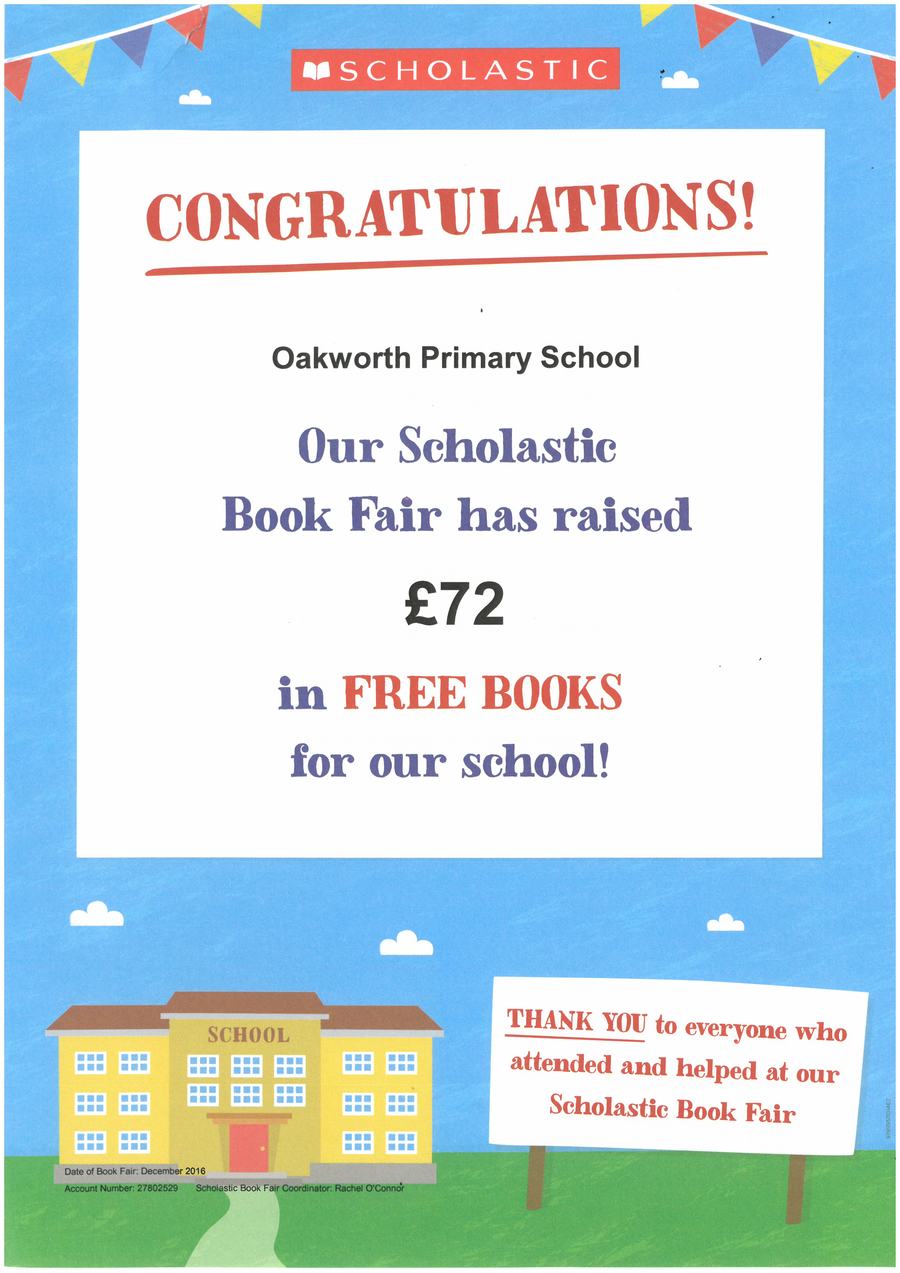 Useful web links
Bug Club