Date change - Year 6 cabaret performance will now take place on Monday 17th July 17 - sorry for any inconvenience.
Autumn Term 1
Summer Term 2
Transition Day Fun
Lightwater Valley
Year 6 have really enjoyed their second online safety lesson from Isaac.
Summer Term 1
Forest Schools
Year 6 very much enjoyed their first forest schools session - even if we did get a little bit wet!
Year 6 learning some life skills with WY Metro Junior Safemark Training
We are so proud of our year 6 children this week - well done everyone!
Year 6 Homework
Spring Term 2
Why did the World go to War?
Sweets for year 6 SAT grammar revision? Shhhhhh... don't tell Mrs Mayo!
Video guide for parents about the National Curriculum tests in Year 6
WWII Art
Year six have been doing some fantastic sketch work using a range of dry media to portray The Blitz. We are so impressed with their artistic skills.
Year 6 are really enjoying learning about WWII and have had the chance to find out about current wars and conflicts as homework. Here is a fantastic example of year 6 home learning.
WOW Start
For our WOW start we learnt all about World War I began. Mrs Ambrose and Miss Million then treat us as though we were being evacuated from the dangerous city. We went to the train station and used drama to imagine what it would've been like for child evacuees. Here are some of the pictures of the children in our class sharing their special artefacts and medals form family members.
Spring Term 1
Why are rainforests so important?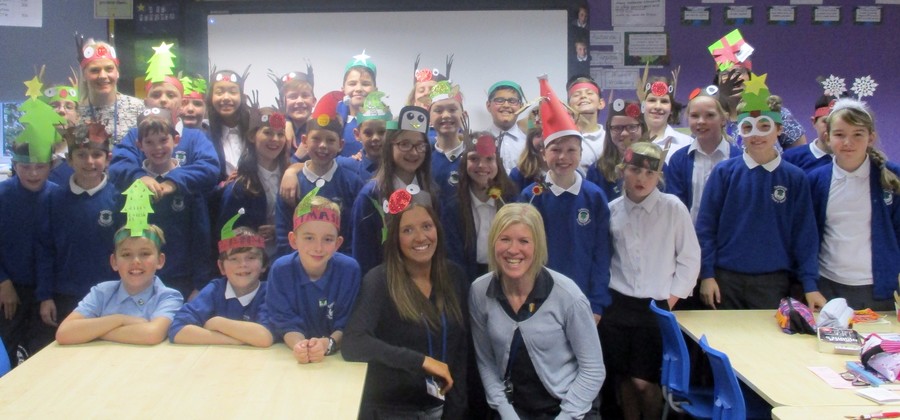 Wishing you all a merry Christmas and a very happy new year from Harriers!
Year 6 have been having an EGGXELLENT time finding out all about air resistance - take a look at our new class mates!
Autumn Term 1
Who were the Ancient Greeks?
A SAT information evening for parents will be held in Autumn Term 2.
Year 6 SATs
Information for parents on National Curriculum Tests
The Governments Standards and Testing Agency have issued a leaflet and video for parents relating to 2016 National Curriculum tests at the end of key stages 1 and 2 (Yrs 2 and 6).
https://www.gov.uk/government/publications/2016-national-curriculum-tests-for-key-stages-1-and-2-information-for-parents
How can you support your child at home?
Sensible bedtime, plenty of sleep.
Healthy, filling breakfast.
Drinking plenty of water at home and school.
Encourage your child positively.
Ensure your child has a quiet homework space.
Practise skills learnt in class- following a revision timetable may help with this.
If you want extra revision for home encourage your child to ask their teacher for this.
If you have any questions or concerns about the tests please don't hesitate to get in touch, either speak to your child's class teacher or Mrs Mayo.
Snappy Sums
Please encourage your child to use Snappy Sums at home to help to imrpove their mental arithmetic skills- they should have their log in details.